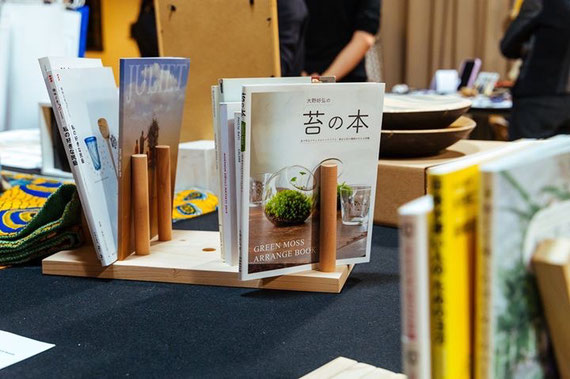 Bukku ブック 02 
Il concetto di "mini libreria" è stato sviluppato da Elena durante i suoi lunghi soggiorni in Giappone.Ha voluto creare un luogo dove far sostare momentaneamente dei libri ancora da leggere o semplicemente uno spazio per accudire quelli più cari.

The concept of "mini bookshop" was developed by Elena during her long stays in Japan. 
She wanted to create a place where the books has yet to be read temporarily stop or simply a place to look after the ones you hold dear.
「小さな図書館」はエレナが日本へ長期滞在中に生まれたコンセプトである。これから読む本をとりあえず置いておく場所、或いはただ単純に好きな本を保管しておく場所を作りたかった