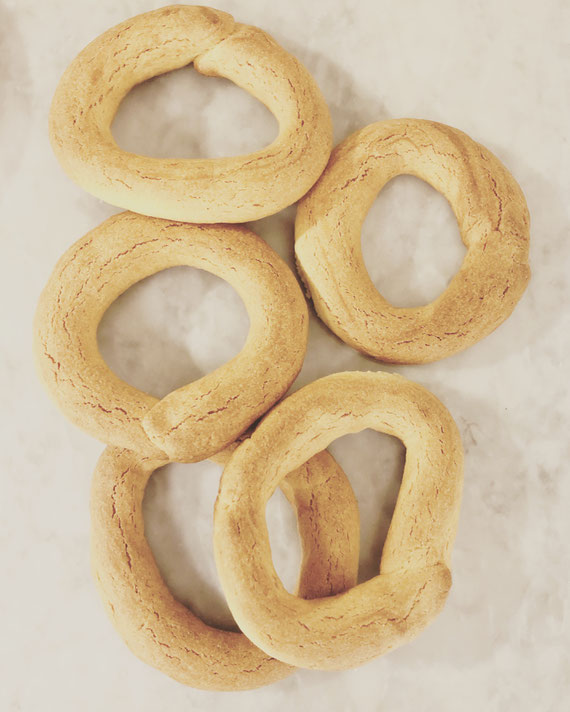 BURANELLI
* 250gr. flour
* 125 gr.  Sugar 
* 100 gr. butter
* 3    yolks 
* 1 vanillin
* Salt 
* RUHM

Knead the flour with butter at room temperature. Beat the egg yolks with the sugar, add the flour together with the rest of the ingredients.
Knead quickly and put in the fridge for at least two hours covered with plastic wrap.

Cooking times:
15 minutes at 200C
10 minutes at 150c.


Impastare la farina con burro a temperatura ambiente. Sbattete mi tuorli con lo zucchero, unite la farina insieme al resto degli ingredienti.
Impastate velocemente e mettete a riposo in frigo per almeno due ore coperto con la pellicola.

Tempi di cottura:
15 minuti a 200C 
10 minuti a 150c.
Studiopeacock Venice